There was another good showing for our Fitzgibbon team this afternoon (5th March).
Paul Keane's team took on Castle with three home and three away matches.
Captains John and Celine saw the team off in Greystones while President Marguerite was in Castle to support the away team.   First out at home were Murt Davis and Declan Murray who found themselves four down after nine and five down one hole later. Despite a rally with wins on twelve, thirteen and fifteen it was a bridge too far and the match finished with a Castle win by a margin of 3&2.
Our second pairing of Chris Boylan and Mark A. Byrne out fared much better. Although this match proved to be very tight for the front nine ( all square through nine ), the local pair turned it on win three wins on the trot from the eleventh and closed the match with a win on the fifteenth, 4&3.
Our final pair of Alan Keane and Robert Clarke ( who was only called in this morning after a late withdrawal ) were one down at the turn and had to battle hard to win their match on the eighteenth, 2&1.
Meanwhile in Castle, David Kirby and Craig McCormick were hoping to pick up where they left off last week in Foxrock.  They lost the first three holes however and the Castle pair maintained that advantage till the tenth when our lads pulled one back. From there on it was all Greystones and the pair notched up another fine win, 2&1.
Second out were Brian Murray and Walter Gilbert. Brain and Walty were two up through five, but in truth should have been five up at that stage.  They played great from the start and closed with an emphatic 5&4 win.
Our final pairing of Eddie Davis and Michael Joyce, halved the first and won the second to go one up.  This was to be the only time they were up in the match however.  They lost three holes on the trot from the fourth to go two down and remained so after nine.  Wins on ten and eleven brought the match back to friendly and holes were traded from there on in but unfortunately the match went to Castle win a win on the eighteenth – 2 up.
So overall a good day for the management and squad with a 4:2 victory overall, following on from the 4.5 : 1.5 victory last week V Foxrock.  Next up will be Powerscourt on March 19th.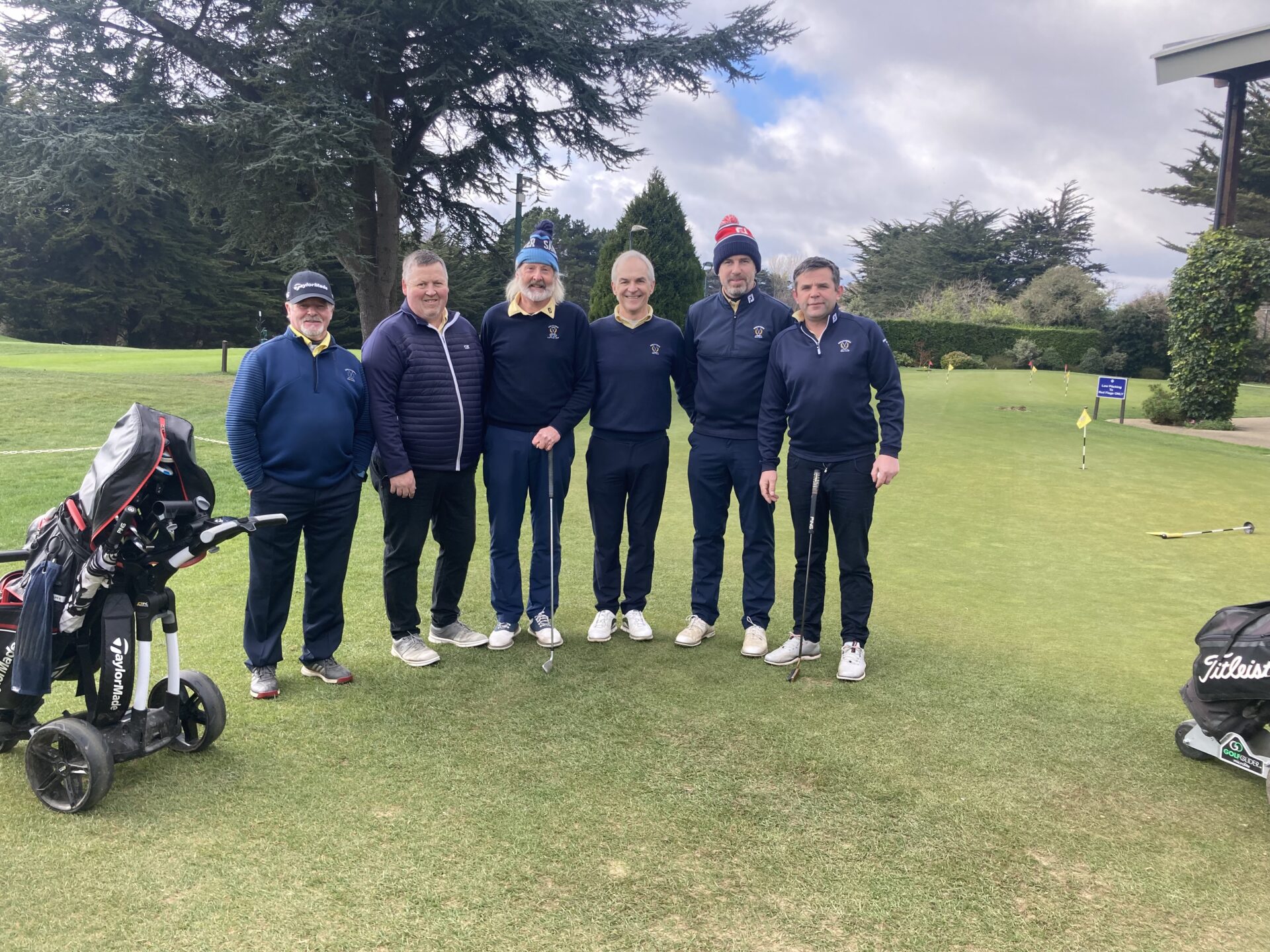 c56f3313-d3aa-4dc4-beb5-a67c29ef66b4
2b51d417-b265-4c71-928a-9a626ad33eb1
00ebf956-efd6-4fad-b23e-fe78e29bc495
331c2e05-410c-485a-8a07-e49d33470180
903dcc47-c70e-4643-a717-623ba65d7e3c