Another great club day was had yesterday as we celebrated the start of our golfing year with our Captains' Drive-in.
Unfortunately our Girls Captain Isabella Stewart is abroad so it fell to Boys Captain, Jamie Anderson to hit off first. As you might expect he nailed it, and piled the pressure on Lady Captain, Celine who was up next – no bother to her – another fairway hit.  Captain John was not to be outdone however and split the fairway himself.  Drama over the there captains were then able to relax and enjoy the rest of the day.
Big thanks as alway to our major events sponsors, Gino's Gelato and Newcastle Design for their great support and to Glendalough Distillery who today provided some very tasty nearest the pin prizes ! Thanks also to Davie, Ben and the pro-shop team who ran the golf side of the day perfectly as always and to Ali and his team for providing a delicious dinner. Liz-Anne Woollam, together with her events committee, worked closely with Paul and Olivia to create a St. Patrick's Day to remember. Paul and Olivia's teams made an extremely busy day run like clockwork, not forgetting Liam & Jenny in the office and the ever helpful Nick.
Results:
Front nine competition:
1st – Joan Kirby, David Kirby, Karl Holmes, Dylan Holmes
2nd – John Byrne, Celine Joyce, Ciara Marmion, Mark McAleer
Back nine competition:
1st – Alan Joyce, Jett Desmond, Conor Madigan, Michael Joyce
2nd – Aideen 0'Leary, Barry O'Leary, Anne Travers Storan, Michael Storan
Nearest the pin front nine – Darren McCormack
Nearest the pin back nine – Captain John Byrne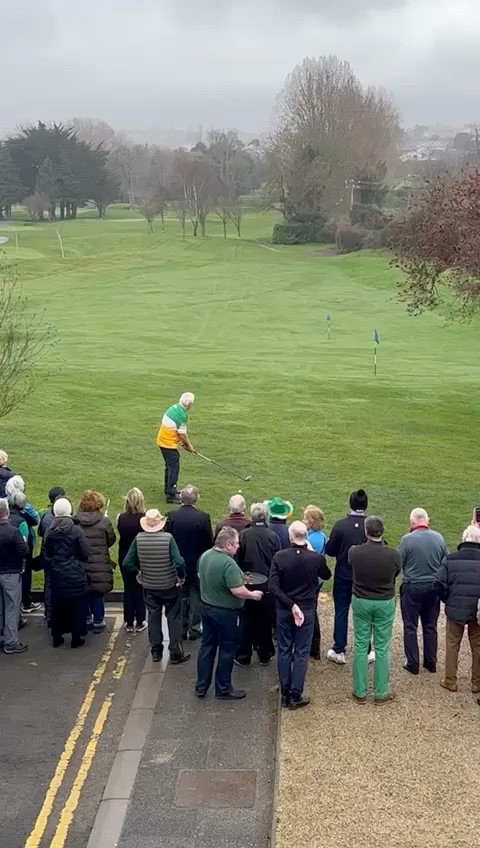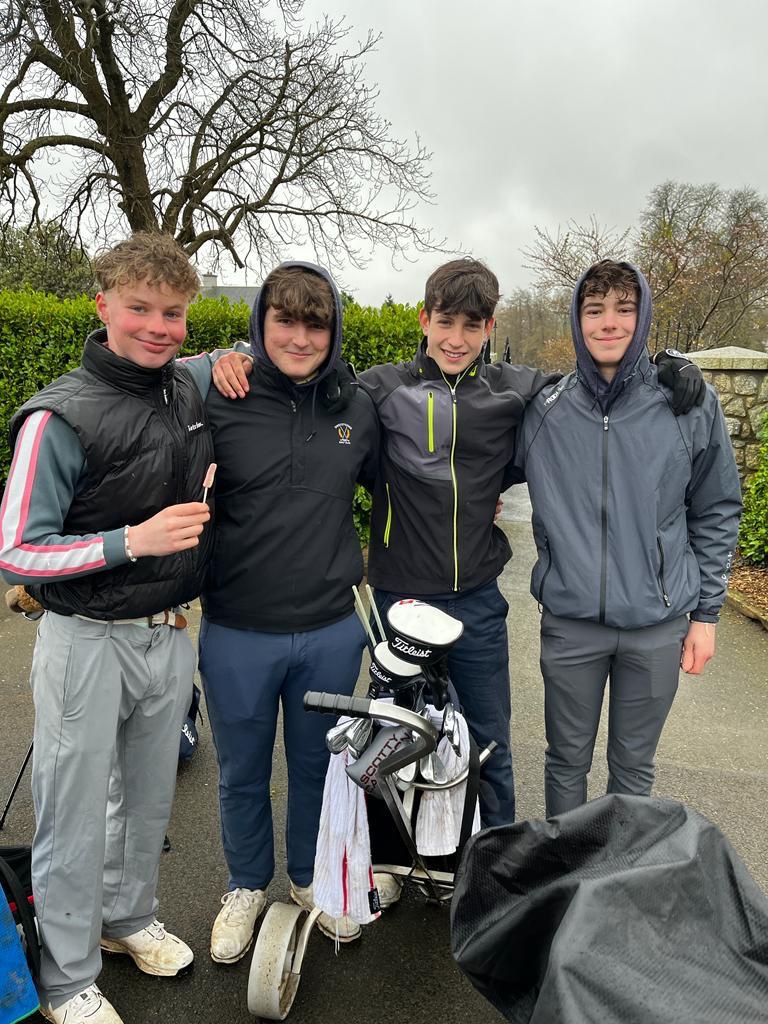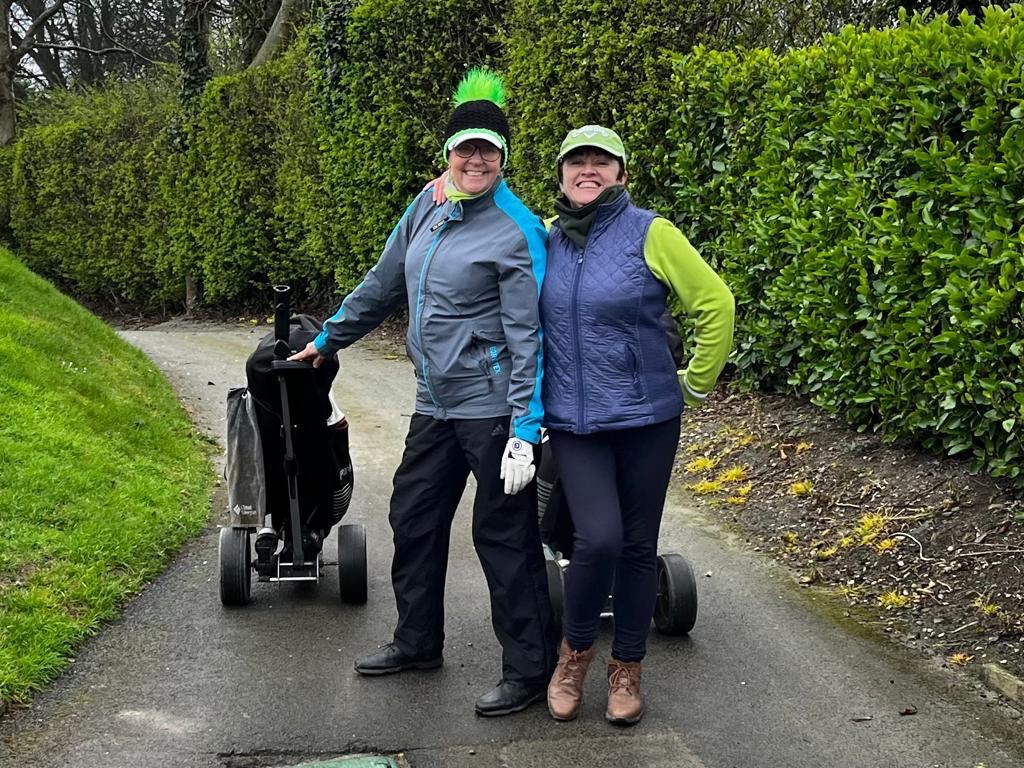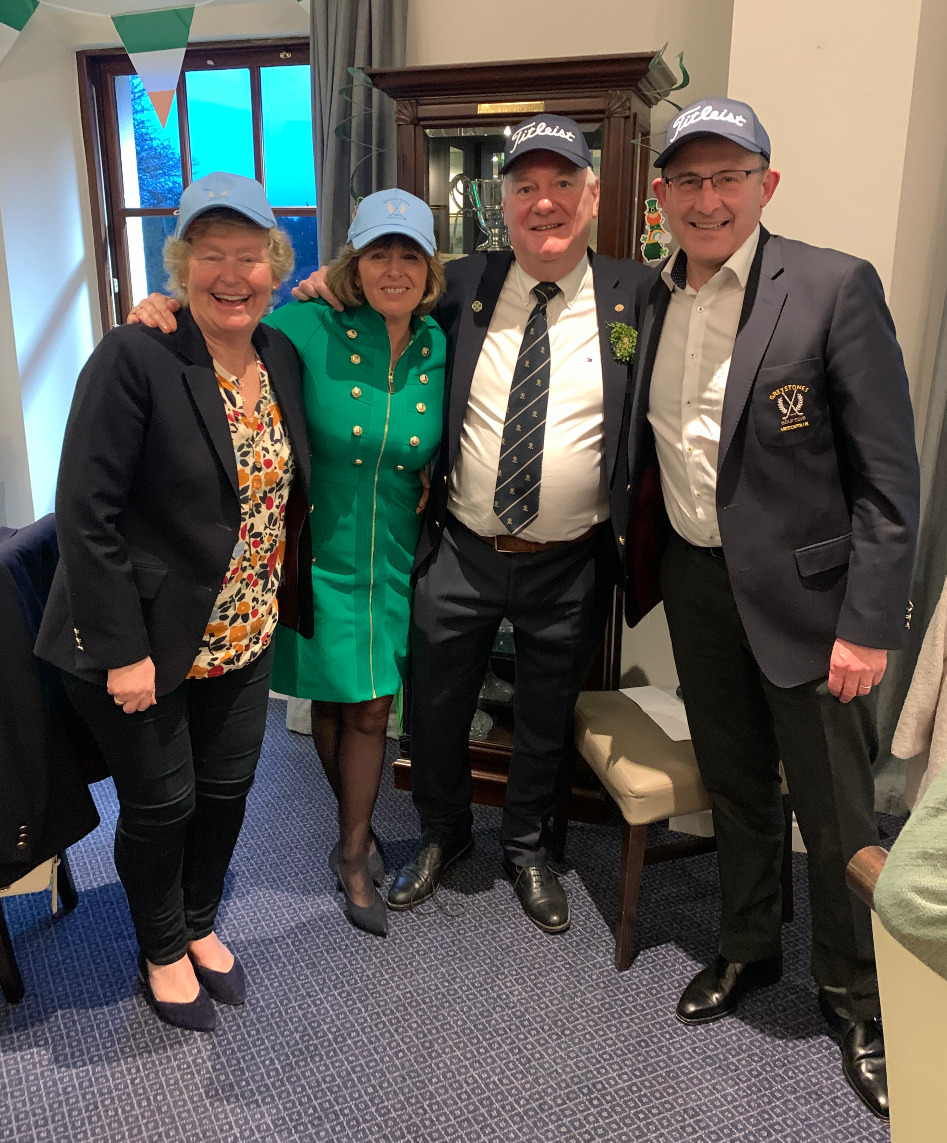 8ea3160f-b879-4182-ab86-a21e67e360ac
79732737-38fa-4a13-b97e-ae585b5df2e5
40263b09-a1ec-48cd-b588-cc84210efae5
e1c27f3e-1e88-4599-ac2b-2bcc7e27ef3b
3abb7c15-3b69-418d-ba79-736e30e7593a
6dde57ee-9521-49a3-ad62-b326daaa4985
b7fd7969-8dd1-4f89-9304-02cf34de4b64
b7f92a01-d998-485a-866f-b11c3b82faea
10932584-c040-4628-9523-88e0e3064505
5141439b-30da-45ed-a284-ef65b88fbf9a
71cd8f13-d648-4de1-aa91-0131cbc7a265
67cebb46-01ec-481d-8297-bcef7f2d0846
33e6abc3-5b7d-47cb-9ad8-4074d59f680c
b17d0068-aba1-43a9-a43c-f8dcb9ea56b4
cbc1f32f-9df0-46d0-8bed-aed824da4e88
fe67beaf-735e-46f8-86a2-a603ba5b0958
5141439b-30da-45ed-a284-ef65b88fbf9a
d8ec62c4-f3d8-4594-9bf0-5b5fefe2c966