Well done to all the girls who took part in Lady Captain Amanda's prize to the junior girls this afternoon ( Sunday 25th ).
There was a great turnout and many thanks to Patrice Dowling and Helen Creedon for looking after the event so efficiently . Unfortunately Iris Haughton couldn't attend today's event due to a family bereavement.
The winner of the main 9 hole event was Lili McInerney who shot 20 points off 28, beating Stella Doyle (23) on the last six. In third place was Shauna Seifried (10) who shot 19 points with Laura Haugh (25) in fourth with 18 points.
Shauna also won the longest drive while nearest the pin was won by Vanessa Guilliver.
Shauna's sister Sinead was first in the sixes comp, with Aoibheann Dowdall in second and Vanessa Gulliver in third place. In joint forth were Aoife Dempsey and Amy Murphy.
The Sixes longest drive was won by Aoibheann Dowdall.
Lady Captain Amanda was on hand to see all the girls of the tee and present them with their prizes.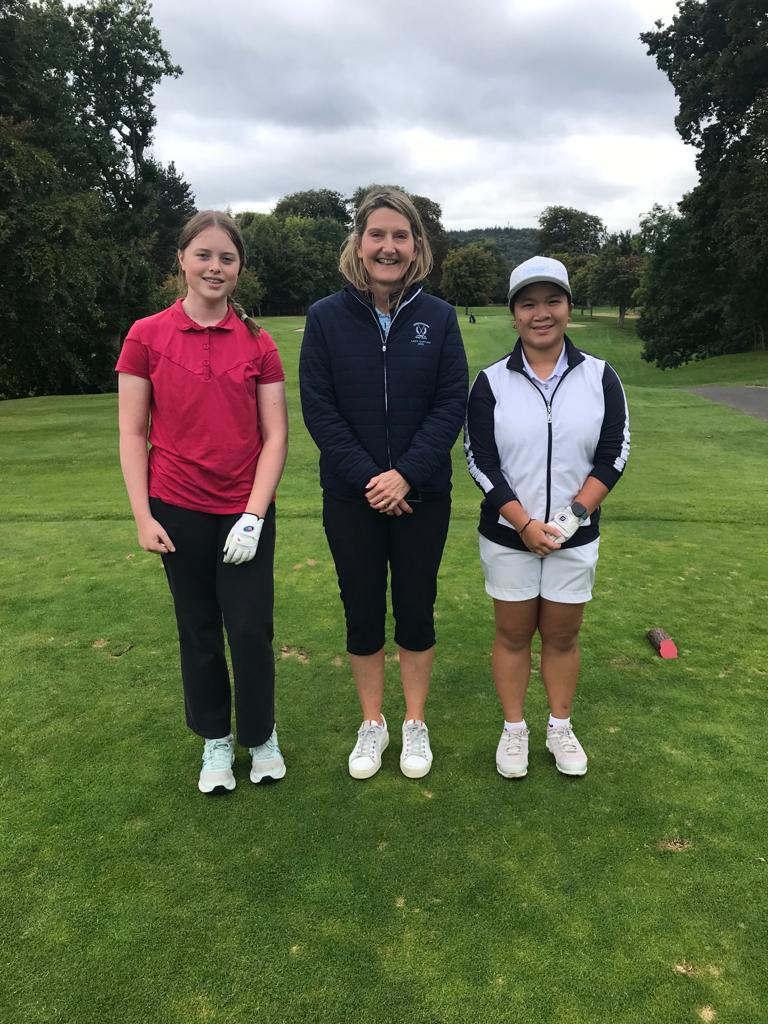 WhatsApp Image 2022-09-25 at 8.50.28 PM (1)
WhatsApp Image 2022-09-25 at 8.50.28 PM (2)
WhatsApp Image 2022-09-25 at 8.50.28 PM (3)
WhatsApp Image 2022-09-25 at 8.50.28 PM (4)
WhatsApp Image 2022-09-25 at 8.50.28 PM (5)
WhatsApp Image 2022-09-25 at 8.50.28 PM (6)
WhatsApp Image 2022-09-25 at 8.50.28 PM (7)
WhatsApp Image 2022-09-25 at 8.50.28 PM (8)
WhatsApp Image 2022-09-25 at 8.50.28 PM (9)
WhatsApp Image 2022-09-25 at 8.50.28 PM (10)
WhatsApp Image 2022-09-25 at 8.50.28 PM (11)
WhatsApp Image 2022-09-25 at 8.50.28 PM (12)
WhatsApp Image 2022-09-25 at 8.50.28 PM (14)
WhatsApp Image 2022-09-25 at 8.50.28 PM (15)
WhatsApp Image 2022-09-25 at 8.50.28 PM (16)
WhatsApp Image 2022-09-25 at 8.50.28 PM (17)
WhatsApp Image 2022-09-25 at 8.50.28 PM (18)
WhatsApp Image 2022-09-25 at 8.50.28 PM (19)
WhatsApp Image 2022-09-25 at 8.50.28 PM (20)
WhatsApp Image 2022-09-25 at 8.50.28 PM